➤ Email writing for beginners and businesses is one of the ways of communication that does not lose its importance today.
➤ Should you want to improve the content quality of your emails, you can send emails peacefully by applying the strategies I have presented to you.
➤ If you want to reach me from my social media accounts or send your article, please access the Contact or About pages. Also, you can join our community NOW! Please make a comment and share this article on your social media profiles.
➤ BONUS: Become A Professional Manager!
➤ When you read this article, you will learn about:
🔥 How to craft effective and compelling emails.
🔥 How to create professional relationships.
🔥 How to improve your business image.
🔥 How to be more confident.
"There's no shortage of remarkable ideas, what's missing is the will to execute them."
Email Writing For Beginners And Businesses
1 – Your email titles should be entrancing. Emails with obscure titles that do not appeal to the relevant person have the only place: rubbish bin.
In the above example, there is no information about the content of the email.

The email recipient might think it is a spam message.

In the above example, I can see for what purpose the sent email was sent. This content seems much more reliable.
2 – When sending an email to your colleagues at your workplace, keep your title descriptive and clear so that they know what to expect from you. Remember that they also deal with dozens of emails every day. Here are the email subject line formats HubSpot Blog recommends: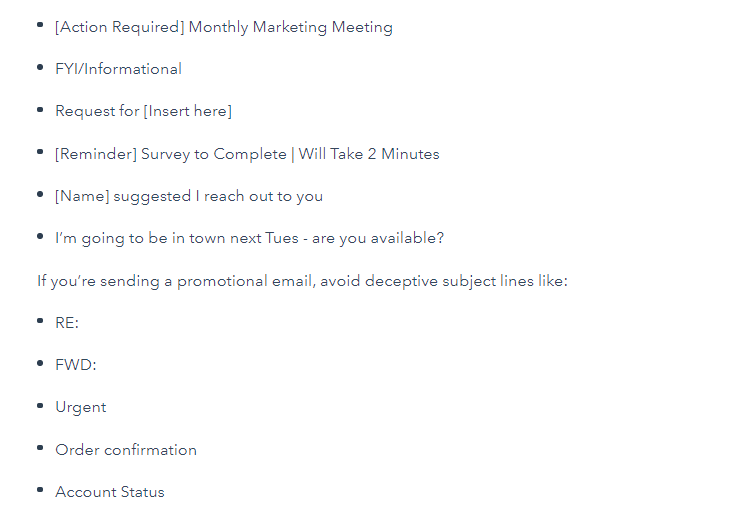 3 – Salute the person you are sending the email to with a greeting and opening sentence. A more detailed list is available below, along with the classic usage of written language such as hi, hello, to whom it may concern.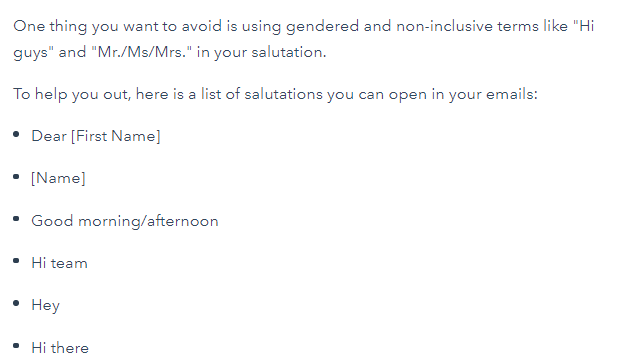 4 – Take a look at the person's LinkedIn profile or social media accounts, if possible, to write an engaging opening sentence. Identify what this person is interested in and prepare an introductory sentence accordingly. Suppose this individual has published or shared an interesting post on his or her Facebook profile. In that case, you can start your email by alluding to that post by using the personalized email techniques to establish a relationship.
5 – People do not have time to guess about your email. Think about why you are emailing.
6 – Make sure your paragraphs are short and have clear sentences. Putting bullets or sorting sentences with a numeric list improves readability. Feel free to use images when necessary.
7 – Keep your fonts consistent. Especially in the workplace, unrelated fonts are distracting. If you send an email similar to the one below to someone you do not know, there is a high probability that your email will not be read because it may be perceived as a scam or spam. Apply the same rule for font colors.

What is the bottom line: 
Arial, Courier, Georgia, Helvetica, Lucida Sans, Tahoma, Times New Roman, Trebuchet MS and Verdana are the most suitable email fonts.
8 – Keep your closing sentence very short like below: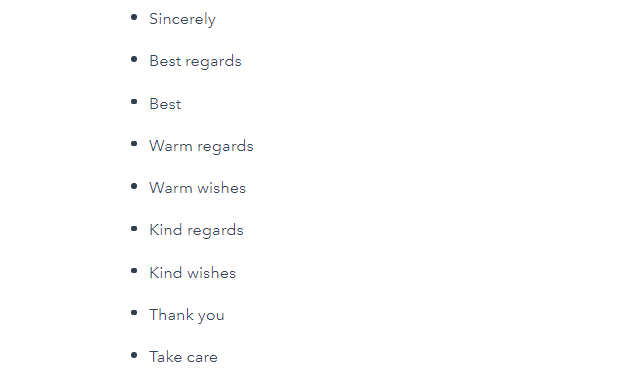 9 – Plan to send your emails between 6 A.M. and 12.00 (noon). Note the time zones factor.
10 – Practice, practice and practice.
Want to know the best part:

please do not neglect your spelling and grammar controls. Take care to produce emails that are great about coherence and cohesiveness.
Be careful: check who you are emailing and why, whether the contact is the right person, whether your message is clear and to the point, whether it is better to deliver the message face-to-face and whether it will harm you.
3 things to do to thank me if you want:
✅ Make a comment NOW!
✅ Follow me NOW!
✅ Share this article on your social media profiles NOW!
Leave a comment