Rejecting a job offer or declining a job offer is not an easy process; however, Ege Erkek makes it a piece of cake situation as this article answers this question — How to decline a job offer?
Before turning down a job offer, asking yourself some questions can help you make the best decision for your future. First, you need to understand why you do not like your current job. It is imperative that you accurately predict whether your ultimate goal will be achieved in the short term or lengthy process.
In this article, I discussed politely declining a job and how you could reconsider that offer using an open-door policy, even if you turned down that job opportunity. Before your start to read this article, would you like to review informative advertising examples for students and businesses?
"If people have bought something of mine, they know by now that I will decline writing it for the movies."
Declining A Job Offer: How To Decline A Job Opportunity?
If you have answered all the questions you will see below and still want to reject your job offer, you may be on the right track. 
You have to be quick in the rejection process because you may not want to miss out on the other job you have been dreaming of and you do not want to be busy with the job you are rejecting. 
Delaying the decision-making process with the person who has offered you a position can make that individual uncomfortable. You also never know who you might need in the future.
In this context, you may have to interview the same person once again, and this time you may be rejected immediately without saying anything. Do not be afraid to say that you have declined the position and do not unnecessarily keep busy the other party.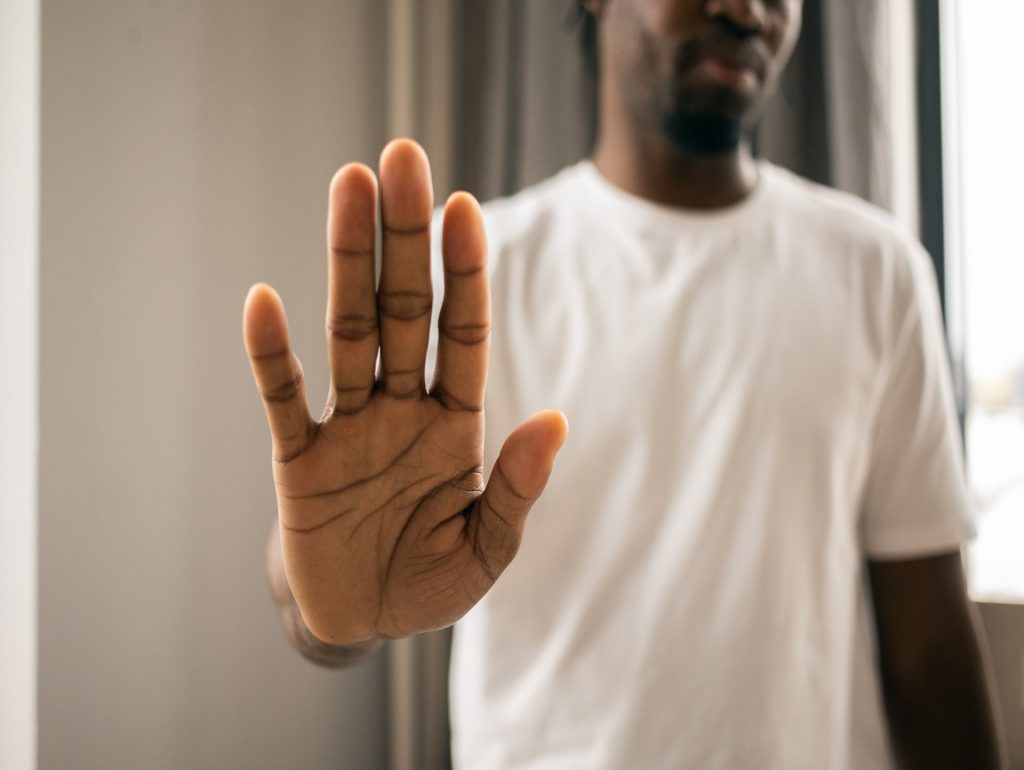 Secondly, thank the recruiter who contacted you. Show your appreciation as you may want to prove that you are worthy of being contacted because they could have chosen someone else over you.
If your path crosses that person's way in the future again, you will be well remembered and increase your chances of being hired.
Showing your appreciation simply by saying thank you is not enough. By explaining very briefly why you declined the job offer, you can demonstrate that you are an excellent communicator and a potential future job candidate.
Do not bore the person who wants to hire you with the details.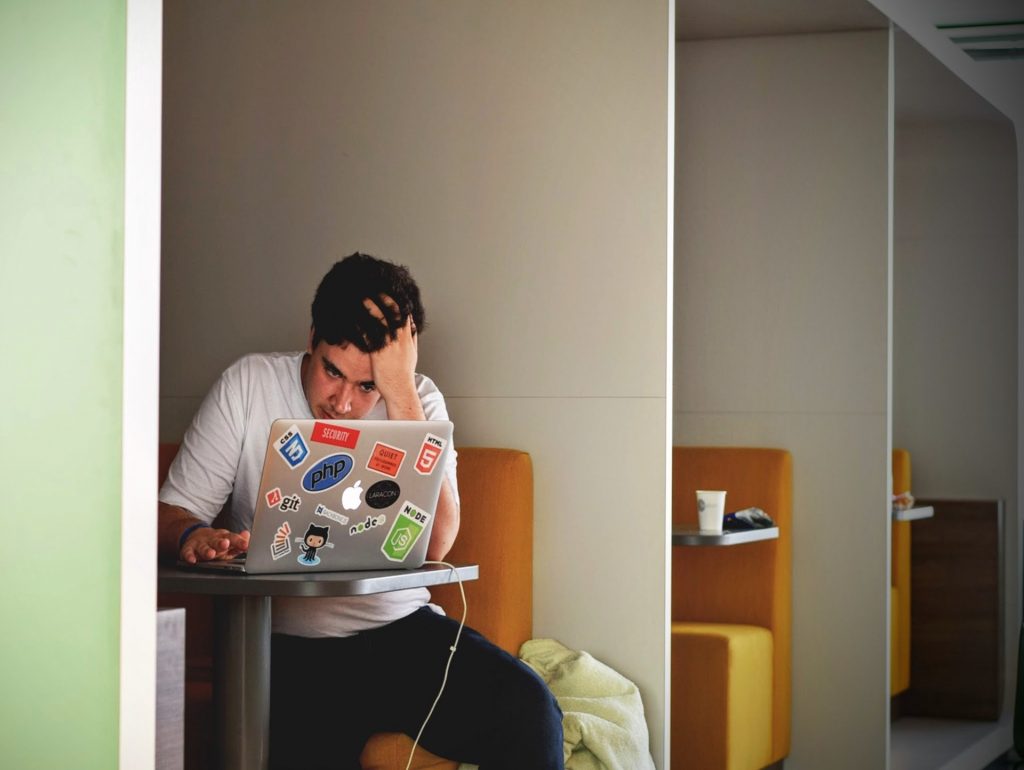 For instance, you can explain why you rejected the job offered to you with the following sentences:
"I am satisfied with my current job. The position you offered me is not suitable for my career goals. Thank you very much. If I am interested in your job offers in the future, I will be sure to let you know. My door is always open to you."
If you do not like the company or the job that that company offers you, do not state it. Just say thank you and demonstrate that you will not accept the offer.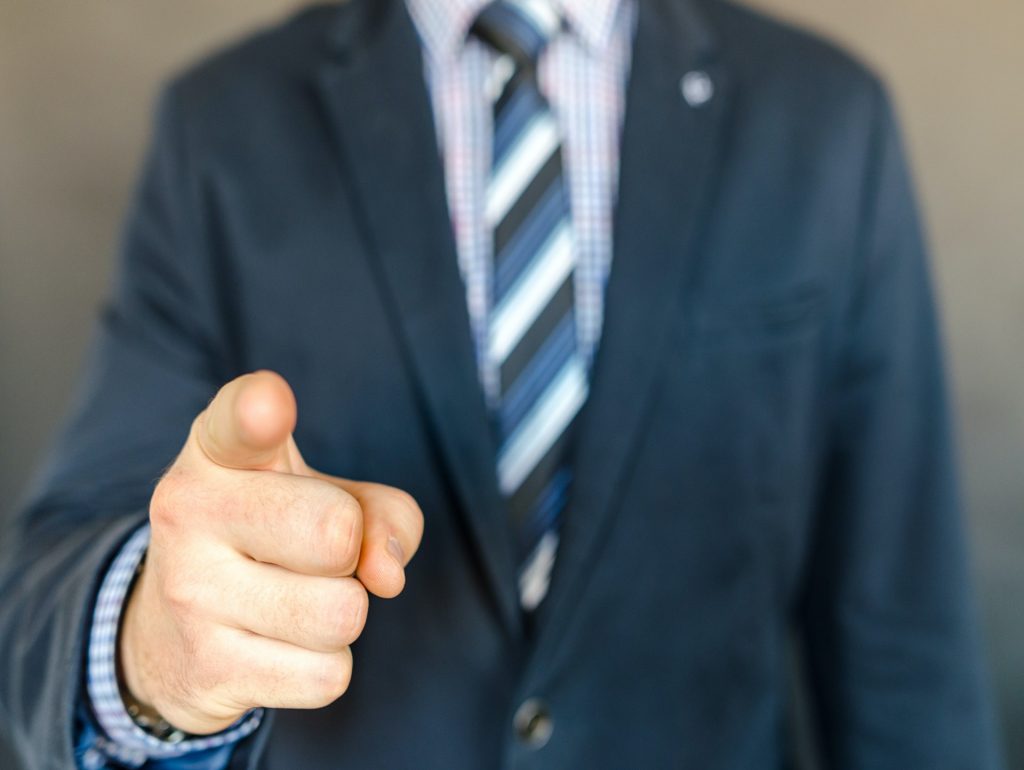 Is it easy, right? Sometimes you may not want to accept a job just because of the salary. Let's learn how to decline a job offer due to salary.
Follow the advice above exactly and politely say that the salary offered to you did not meet your expectations. You can talk about this topic like this: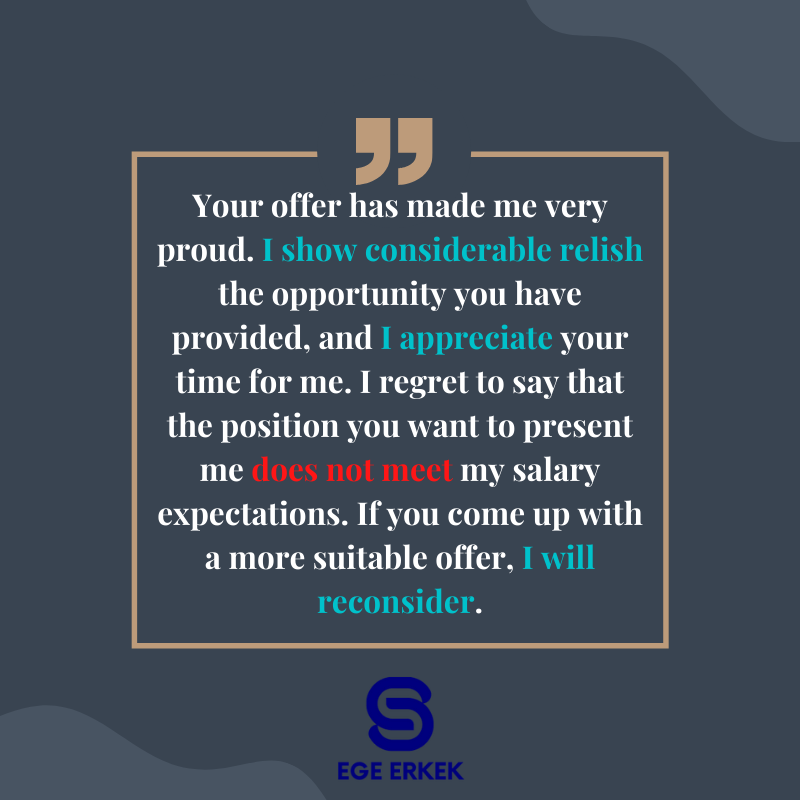 How to Decline a Job Offer Over the Phone?
Call human resources or the person who offered you the job in the first minutes of operation (duty period – work shift) hours or right after the lunch break. If you cannot reach the contact, leave a voicemail and ask that person to call you.
Telling you that you reject the job offered to you with a phone call will prevent both parties from wasting time.  HubSpot has shared a conversation template that is pretty good on the subject below. The first template is the one you will use when talking on the phone. The second template is the one you can use for voicemail. 


How to Decline a Job Offer Over An Email?
In addition to the advice I gave above, you can use the following template: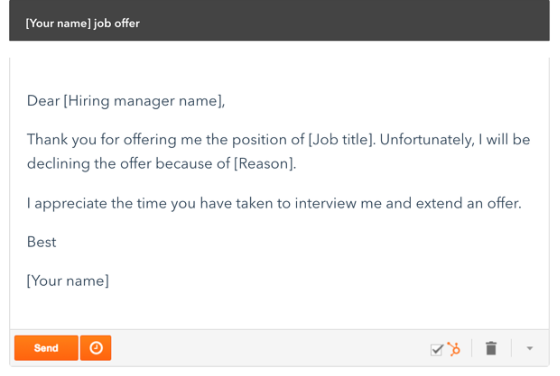 Rejecting A Job You Have Already Accepted
We have come to the most difficult part of this process! 
What you need to do at this stage is to carefully read the contract you have already signed and check if there are any statements about quitting or refusing the job.
In some contracts, it is written that you cannot leave the job between specific dates or refuse the job after a certain period after accepting the job. 
If possible, explain that you declined the job offer in person, using the advice above, appreciate and thank them for the time they spent for you. If you cannot meet face to face, do this over the phone. You can use the template below for this process.

WHAT DO YOU THINK? IT IS YOUR TURN!
✅ You can reach me via my contact page.
✅ You can send me an email: egeerkek1@gmail.com 
✅ You can remember that I adore your effort to review this content.
✅ Make a comment NOW!
✅ Follow me NOW!
✅  Share this article on your social media profiles NOW!
Leave a comment